Here we go with the continuation of our interviews on Japanese Denim and Covid-19. If you've arrived here directly and have missed Part 1, it's here. Enjoy!
3. I think we can all agree that the whole coronavirus situation is pretty awful, but are there any potential positives that you've found in all of this? Could be something global, national, local, or just even in your own home.
Pure Blue Japan: "Well I've been able to upload a lot of company and product images up on SNS, and I've also used the time to check in with all my wholesalers and everyone seems fine. And although the economy is stagnating, it is good to see how clean the natural environment becomes when that happens."
Iron Heart: "The only positive thing is that the roads are pretty much empty so driving your car or bike feels so awesome. Compared how busy things usually are, there's also some charm or something attractive about a city that is quiet and empty for a change."
Momotaro/Japan Blue: Since our business is really centered around customer service I think that this is really a good opportunity for us to switch more to direct digital communication. It's maybe not something we can do suddenly all at once, but as people get more used to it it's going become a lot easier to correspond with customers. This is kind of forcing us into that. I've also had the time to think about things other than just selling jeans, so I've got some new ideas and challenges I'd like to try. I think too that the whole world is standing up to confront a common threat, so things are being invented all over, regardless of the country. So things being created here in Japan are going to be able to be used to improve life in other countries, and the reverse is of course also true."
Samurai: "I guess there's more personal time. But everyone stuck together in the house all day, there's certainly a lot more conversation time than before. Not sure if that's totally a good thing though…hmmm, yeah is that good or bad?" (laughs) I've had more time to tinker with my car and my bike too".
Tanuki: "Do you know about the present giveaway project we are doing on Instagram? Check it out for sure if you haven't seen it…it might bring people a little bit of joy in these otherwise difficult times. As bad as it is, I think that there are things we can learn from these kind of hardships. Be thankful for the relationships you may have taken for granted, and be thankful for the food you have, the job you work at, and the home you live in. But yes, overall it is a very serious situation and I know both peoples' health and all economies are really hurting because of this virus. This is one of those moments in life where we each need to reach out our hand and do what we can to help these people in need."
Full Count: "There are negative people out there, but in contrast to that I think that it's awesome that so many people are seeing this whole corona situation as a way to help each other. I really hope this spirit will continue into the future, beyond just what we are going through now."
Okayama Denim: "As mentioned in my first answer, countries will naturally have to become more self-reliant as the movement of goods (supply chains) during this pandemic have obviously been affected. This is probably a good thing, considering that in any future global situations similar to the one we are currently in, we will be able to do more locally to sustain things. There's also a heightened awareness to what is truly important to us both as individuals, and as a company. We are proud of the progress we made toward sustainability with the first Made in Japan "Bamboo" jeans we did with Big John, and we plan to continue working down that path with future collaborations and releases. Watching other local companies emerge with socially and environmentally-conscious Japanese denim garments since our initial release last year has been a pleasure, and we hope as a community the entire Japanese denim industry will be able to make more conscious and sustainable decisions moving forward. I would like to add that there is an assumption that sustainable will mean sacrificing texture. We're working hard on proving that myth wrong."
Graph Zero: "Well we are planning to open one new store this September, along with two others next year. We are also going to expand our warehouses, factories, and hire more employees."
Denimio: "Nationally…I think the good thing is that the bad parts of the government are totally exposed for all to see (laughs). Personally, I was able to deepen the ties within my own family and see parts of their life that I never would have seen otherwise. This has also provided a good opportunity to look at our business and improve it. In "normal" life the days can just pass by somehow without our noticing. Like a family, the business has also grown together more strongly and now we feel united and have the energy to work together to survive this. But this feeling is not limited to just the company itself; the company, producers, manufacturers, and retailers are all working together to manage and survive."
Studio D'Artisan: "My daughters are 1st year and 4th-year university students. The younger one's entrance ceremony had to be canceled, but at least both of them are able to take online classes at home using their phones or computers. I definitely have more time with my family. It's been great seeing the kids have more time to talk, cook meals, make desserts. I also noticed that food businesses around are now starting to do takeout, and there are even new businesses popping up to help them with that."
Cottle: "We are thinking about how we can survive in the future business market by really focusing on things we can only do at this moment, reconsidering what we are doing, organizing, etc. I think with so many people now not needing to move about so much and working from home actually has a good effect on the natural environment. I think embedded in this situation is a deeper meaning of information or warning from the Earth itself. We see manifestations of man's behavior around us all the time, like dirty air from factories and exhaust, global warming, etc. I think this is a time to really think of the world a whole, not just as individuals."
TCB: "As I mentioned, I'm basically just at home with with my family this Golden Week. I'm of course spending a lot of time with my family, and also finally getting around to reading those books and watching those movies that I had always wanted to get to but never really had the time. I've also been pulling out my old fashion magazines from the 90s and early 2000s and giving them a re-read."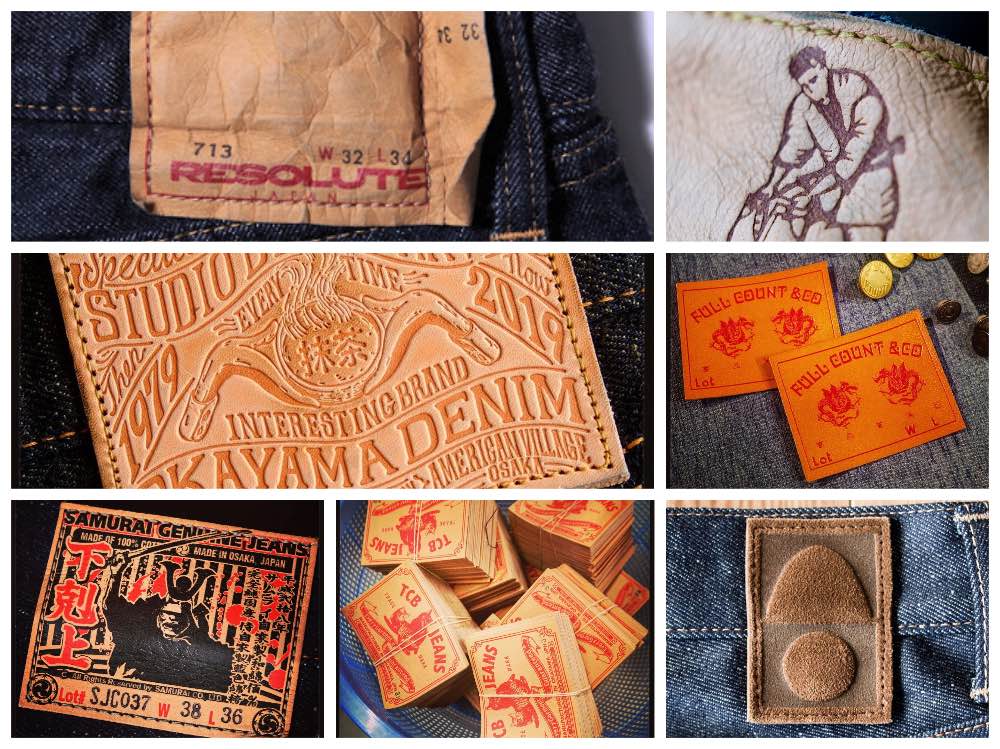 4. Aside from work, what to you like to do when you find yourself with extra free time?
Pure Blue Japan: "I've always loved cooking, and now I actually have time to do it so I've really been enjoying that. It's the perfect way to kill time because doing it right does indeed take time. And after I've cooked something I love to sit down and enjoy some sake with what I've made."
Iron Heart: "My hobby is tinkering around with my bikes. But I really do love making clothes too so it's also my hobby…but I guess that kind of counts as work, doesn't it?"
Momotaro/Japan Blue: "Mostly cooking, organizing, reading books. I've also had time to really think about myself more deeply, as well as about those things around me. Been watching a ton of Netflix too (laughs)."
Samurai: "For me, I've had time to play around with my cars and bikes you know…buying parts. Building an interesting bike actually at the moment. My own time. Putting the last touches on the car…that's really my hobby."
Tanuki: "Other than work, it's family. Tanuki is also continuing to grow so I'm busy every day with that too. And to relax I do enjoy a bit of wine…(laughs)."
Full Count: "For me personally I've been exercising at home and having fun seeking out new places that don't have very many people to go jogging."
Resolute: "I've been refraining from doing my favorite thing – surfing. I can't travel either of course so in order to get enough exercise I've been walking every day."
Okayama Denim: "My hobbies would be snowboarding, running (or hiking), hand craft, design and reading."
Graph Zero: "Even if I have more free time, my hobby really is making clothes, so I just work more."
Denimio: "I went and bought a Nintendo Switch…yikes. I hadn't played video games in decades, but now I'm having fun with it with my kids and wife. I also meditate for about an hour every morning."
Studio D'Artisan: "With my extra time I've been cooking, gardening, walking my dog, and just taking it easy, kicking back with a few beers. I think that when this whole corona thing is over, I'm gonna be pretty fat from too much beer." (laughs)
Cottle: "I have a one-year-old daughter so it's been so fun watching her grow and playing with her every day. I also live on the ocean so I love to watch it swell and move. I also like to listen to music on the radio."
TCB: "Even if I try to talk about things outside of my work, I have a habit of of tying everything back into jeans but…if I had to say something else it would be playing games."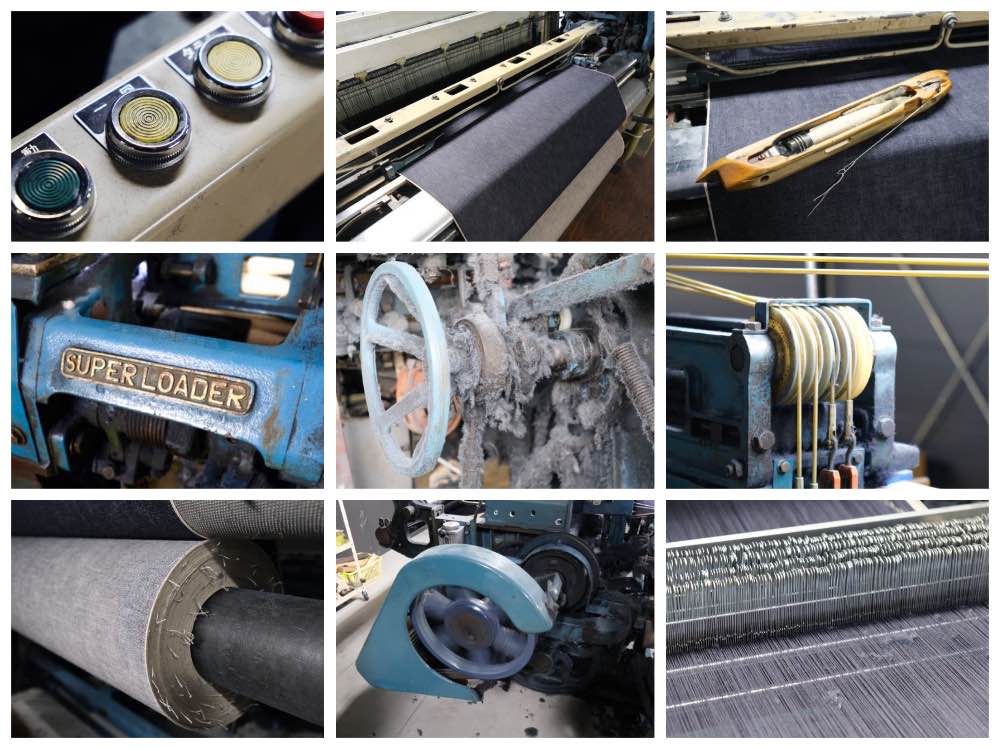 5. Anything you'd like to say to all the customers and denim fans out there? For example, advice on how to stay positive, some interesting or moving story, a message, some words of support, a question, future plan, what we might expect from your company in the future, etc. This is a kind of "free space" so anything is okay – go wild!
Pure Blue Japan: "For me, this is the first real crisis in my lifetime. I feel sad and sorry that so many are suffering from the infection and of course so many have lost their lives. I think what we can do for the time being is take real care and be serious to not become infected and to not pass it on to others. Yes, it's of course going to be economically painful in the short-term, but that's just something we'll have to bear and be patient with. If you lose your life, you truly cannot do anything. In the end we are jeans makers though, and we are developing new denim to bring joy to people for when this corona thing is finally over. Since the factory is basically free and I now have lots of time, I am making tons of different samples and prototypes, experimenting with different things. Let's use this difficult time now to prepare for when things open up again after the coronavirus. Please everyone take care, and soon we'll all be making a fresh start with a smile."
Iron Heart: "Before coronavirus and after coronavirus we are continuing in the same way – we are continuing to make Iron Heart as always, without change. We are also really putting our utmost effort into protecting our mills and factories. But even the darkest night eventually comes to an end! Keeping that in mind I'm going to do the very best that I can and I really appreciate all of your support!"
Momotaro/Japan Blue: "I think I'm a pretty positive and optimistic guy, so I spend time imagining things that are fun and exciting, even when things are bad around me. When there are tough or sad things happening, I try to be positive and imagine that good things are waiting. Jeans are the best communication tool for me. Through jeans, you can meet people from all over the world, get to know each other, and even if you speak different languages, you can understand them through jeans. We aren't going to beat this virus alone, we have to work together. We hope that everyone who loves jeans can work together to restore normal life as soon as possible."
Samurai: "It's a tough time for everyone really. Health, economy. We just have to be patient I think for a bit longer though. I really just want things to go back to normal! This all kind of happened so fast you know? At the start I never imagined things would get to this point, get so serious so quickly. Let's just do all we can to be safe, be smart, and help things get back to normal as quickly as possible."
Tanuki: "Thank you for providing us with an opportunity to reach people like this. I don't think this is an appropriate place to try and promote Tanuki so I'd just like to give a message to everybody out there. Take care of yourself and take care of those around you. As much as you can, lend a hand to those in need. Help those in need, whether that help be health-wise, financial, or mental. This tough situation will not last forever."
Full Count: "I think we make the kind of stuff that, the more you know about it, the more you are able to enjoy it and understand the appeal of it, so like always I want to keep putting that information out there and interact with more and more people using things like SNS, the net, and our website."
Resolute: "In the last little while Resolute has been doing a pretty interesting project on Instagram. During this period of isolation and self-restraint we've been getting fans to post pictures of themselves in their Resolute gear from home with the tag #stayhomeresolute. And to give thanks to the medical staff who are battling on the front lines of this corona situation, our mother company, SB Planning, is donating 100 yen to them for each post. If you want to know more or help us to help others in need you can check us out on Instagram at: @resolute_japan"
Okayama Denim: "We are thankful everyday to continue to see our business operate, and you allowing us to continue serving you. We are deeply and humbly grateful for all of your support."
Graph Zero: "We are planning to hold exhibitions in various countries in the future. We are also going to expand our factory to increase productivity and sales so that eventually people everywhere can feel and experience the world of Graph Zero. I thank you all in advance for your support."
Denimio: "If you meditate a lot I think you'll already know this, but worries and anxieties are actually created in our head; they don't exist out there in reality. I have a wife and child in front of me, and time to spend with them. But if I am immersed in worries, anxieties, or delusions, my child's natural behavior or even the slightest action of my spouse will appear annoying to me. Even with the exact same event, different people can see and experience the situation completely differently. Some will be thankful and appreciate what is in front of them, while for others it will produce more anxiety and worry. In these times it's easy to slide from being the former to the latter. My friend actually sent me this cool diagram a few days back that I wanted to share (see below). Live the best you can, whatever the circumstances."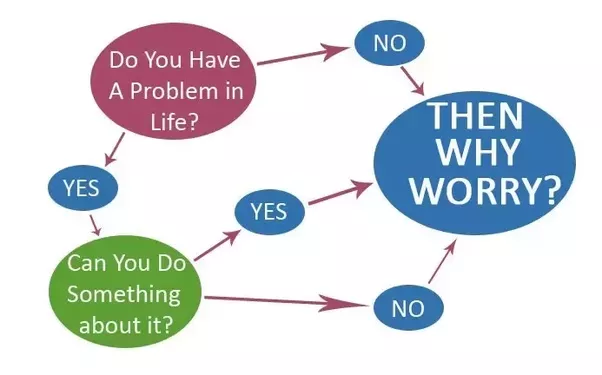 Studio D'Artisan: "Hey, how is everyone out there? I know that things are tough with this whole coronavirus situation, but it will eventually end and give way to a fantastic future. Let's all work together to get over this and do our part to reduce the number of infections. Our 2020AW exhibition has been canceled but we are going to keep doing our best to release products that are even better than ever. Once things get back to normal, please come into one of our stores to check out the stuff for yourself, to hold it and feel it in person. Let's do our best! Us Japanese denim makers are not going to let you down – you can count on us to continue making products that everyone can enjoy. I look forward to seeing all of you with a huge smile on your faces. Take care of yourself and your families and thanks so much for your support."
Cottle: "In order to get more people all over the world into jeans, we are currently working on a project where we will collect back some jeans that will have been worn by people around the world for a full year. We want to see what kind of fades and wear denimheads around the world will produce, what kind of professions wear our jeans and also what kind of fades they end up with, etc. We are thinking maybe a May or June start for this project. We are hoping maybe 20 or 30 people around the world will put their hands up for this, and then a year later we can hold an exhibition where we show all the collected pairs of jeans. The event could also be a celebration of the ending of the coronavirus situation. I'd be so happy if we could do something like this – please join us!"
TCB: "In the same way that your eyes can't see the stars until the dark of night arrives, there are many things that I'm only now noticing, because of this current situation. To really cherish this feeling I want to have some kind of event or gathering at TCB once the situation is resolved, and it would be something that didn't just focus on the jeans themselves, the object, but rather the important time we can all spend together along with jeans."
I want to thank all of the wonderful people who took the time to participate in this unprecedented interview. In times like this, reaching out and sharing our experience is more important than ever and really emphasizes our common humanity, so I really appreciate you doing just that. Thank you also to the readers and denim fans around the world, wherever you may be. As some of our favorite jeans makers have already pointed out, even the darkest night cannot last forever. And if you are moved to do so and are able, now is also a good time to support these denim craftsmen as they work to keep the struggling mills and sewing factories operating through these difficult times. In the meantime, stay safe, help each other, tell your loved ones you love them, and let's get through this. Thank you all.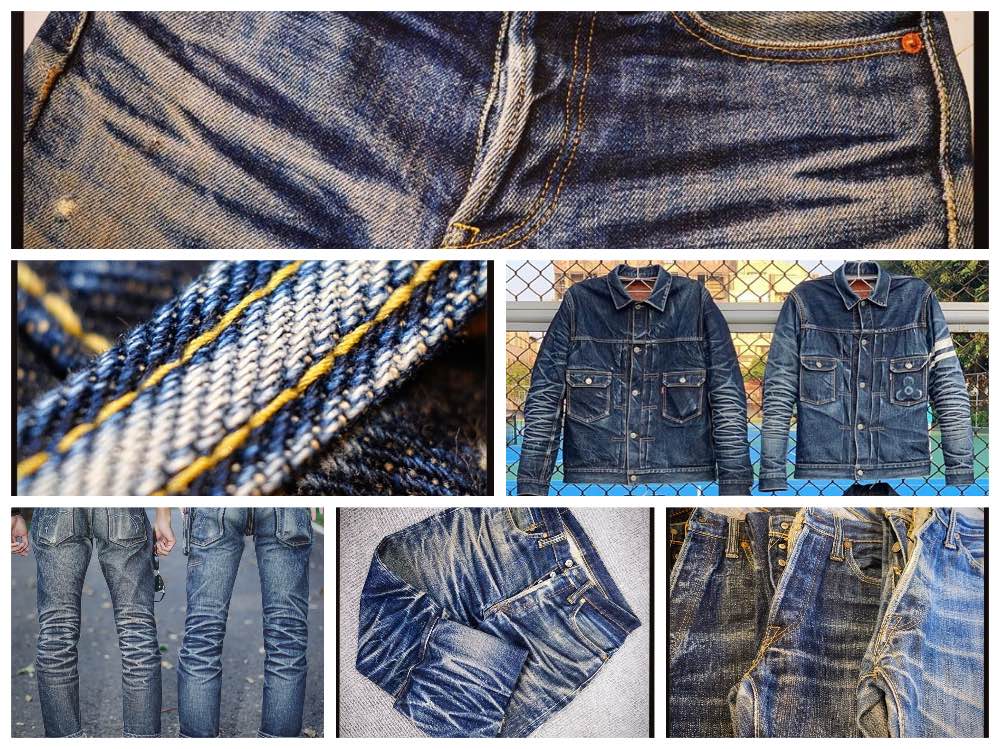 Visit Pure Blue Japan's website here.
Visit Iron Heart's website here. Iron Heart UK here.
Visit Momotaro's website here.
Visit Japan Blue's website here.
Visit Samurai's website here.
Visit Tanuki's website here.
Visit Full Count's website here.
Visit Resolute's website here.
Visit Okayama Denim's website here.
Visit Graph Zero's website here.
Visit Denimio's website here.
Visit Studio D'Artisan's website here.
Visit Cottle's website here.
Visit TCB's website here.